This week in 80's history!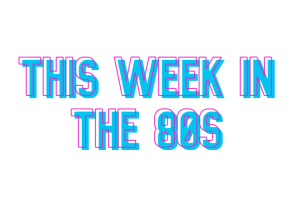 Let's see what this week in the decade of decadence had to offer.
It was on this week in:
1981: The Who released Face Dances, their 9th studio album would peak at #4 on the US charts much thanks to mega hit "You Better You Bet".
1985 – Mr. Belvedere Premiered on ABC
1986 – "Sara" by Starship Hit Became the #1 Song in America. Holding onto that spot for just one week. 
1989 – Fletch Lives, starring Chevy Chase Premiered in Theaters.