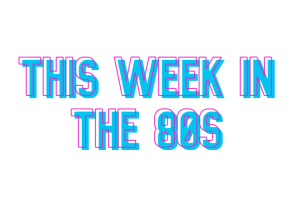 It's back to business as usual so that means it's time once again to take a look back at this week in 80's history! It was on this week in:
1982 – "Centerfold" by the J. Geils Band was the number 1 song in America. 
1983 – CD's or Compact Discs for the kids at home, were first released in the United States. The average cost at the time was $17. 
1986 – "Master of Puppets" the 3rd album from Metallica was released. Peaking at number 29 on the Billboard charts the album would go on to sell over 6 million copies in the US alone. 
1989 – Madonna would release "Like a Prayer" as a single. It wouldn't take very long before it would take over the #1 spot on the Billboard charts.