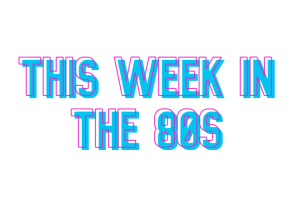 It's time to take a look back at what this week in the 80's had to offer! It was on this week in:
1981 – Joan Jett released "I Love Rock 'n' Roll". The album would reach number 2 on the Billboard Top 200 much thanks the the title track and mega hit Crimson and Clover.
1983 – The world first heard the story of young Ralphie who despite warnings that he would shoot his eye out, wanted that official Red Rider BB Gun, as A Christmas Story premiered in theaters.
1984 – Air Jordans were introduced to the public for the first time! They would go on sale the following April for the low low price of $65.
1988 – "Bad Medicine" by Bon Jovi Hit #1 on the US Billboard Charts