This Week in 80's History!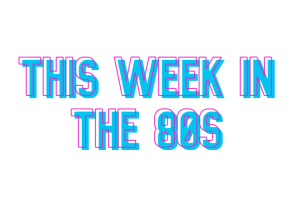 It's time to take a look back at this week in 80's history! It was on this week in:
1981 – Mötley Crüe would release their debut album, Too Fast for Love. And the rest is rock and roll history.
1983 – Billy Idol released his sophomore album, Rebel Yell. The album would peak at #6 on the Billboard top 200.
1989 – Germany began tearing down the Berlin Wall, marking the early warning signs of the downfall of the Soviet Union.
1989 – "When I See You Smile" by Bad English would become the #1 Song in America, holding onto that spot for 3 weeks.