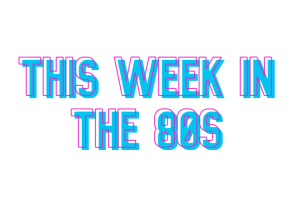 It's time once again to take a look back at this week in 80's history! It was on this week in:
1981 – A story about an unknown stuntman, The Fall Guy premiered on ABC.
1981 – "Shake It Up" by The Cars was released.
1984 – "Caribbean Queen" by Billy Ocean Became the #1 Song in America
1984 – Bryan Adams released Reckless. The album would go on to hit #1 in the US and Canada much thanks to mega hits "Heaven" and "Summer of 69".