This Week in 80's History!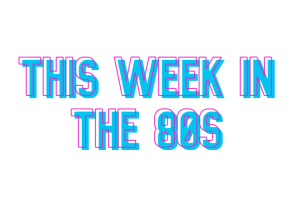 It's time to take a look back at this week in 80's history! It was on this week in:
1983 – Huey Lewis and the News released Sports. Besides inspiring Patrick Batemen, the album would be certified platinum 7 times!
1983 – Mister T would arrive in cartoon form as Mister T the animated series would premiere on NBC!
1984 – 80's classic Miami Vice premiered on NBC. After two season, star Don Johnson would become the highest paid tv actor after threatening to leave the show.