Kum & Go/Skate DSM – Kum & Skate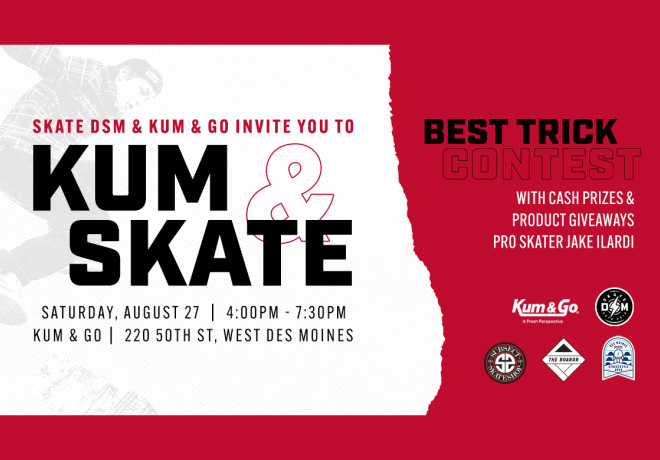 B-sox was joined by the Director of Communications for Kum & Go Taylor Boland to learn about Kum & Go and Skate DSM's Kum & Skate event happening 8/27/22. 
Kum & Go and Skate DSM are hosting an event this weekend on Saturday, August 27th from 4-8PM at our in West Des Moines (220 50th Street). This event is a kick-off for the Des Moines Streetstyle Open in late-September and will feature an open skate session and trick competition. We'll have several other activities onsite including Olympic skateboarder Jake Ilardi.
Additional event details: https://skatedsm.org/event/kum-skate-best-trick-competition/