Sweet Deal Scornovacca's Ristorante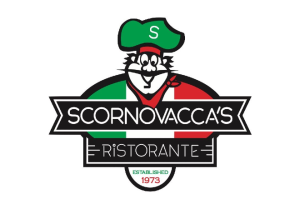 Scornovacca's Ristorante is this week's Sweet Deal! Get $50 in gift certificates for just 25 bucks!
Scornovacca's Ristorante has been sharing a taste of Italy in Des Moines since 1973!  We're known for our pizza, pasta, sandwiches, homemade onion rings, cheese sticks and more!  You can find our award-winning Italian cuisine at 1930 SW 14th Street, and 286 Hickman Road in Waukee.  And now, you can find Scornovacca's Bakery on Southwest 9th with fresh Italian breads daily, breakfast sandwiches, and  lunch sandwiches! And you have to try our famous Wandas and Love Drops!  For more information and details, visit scornos.com.
Scornovacca's Ristorante is this week's Sweet Deal! Get $50 in gift certificates for just 25 bucks starting Friday morning at 9am here: https://www.sweetdeals.com/des-moines/9011805-scornovaccas-ristorante