What's It Like to be an Extra on a TV show?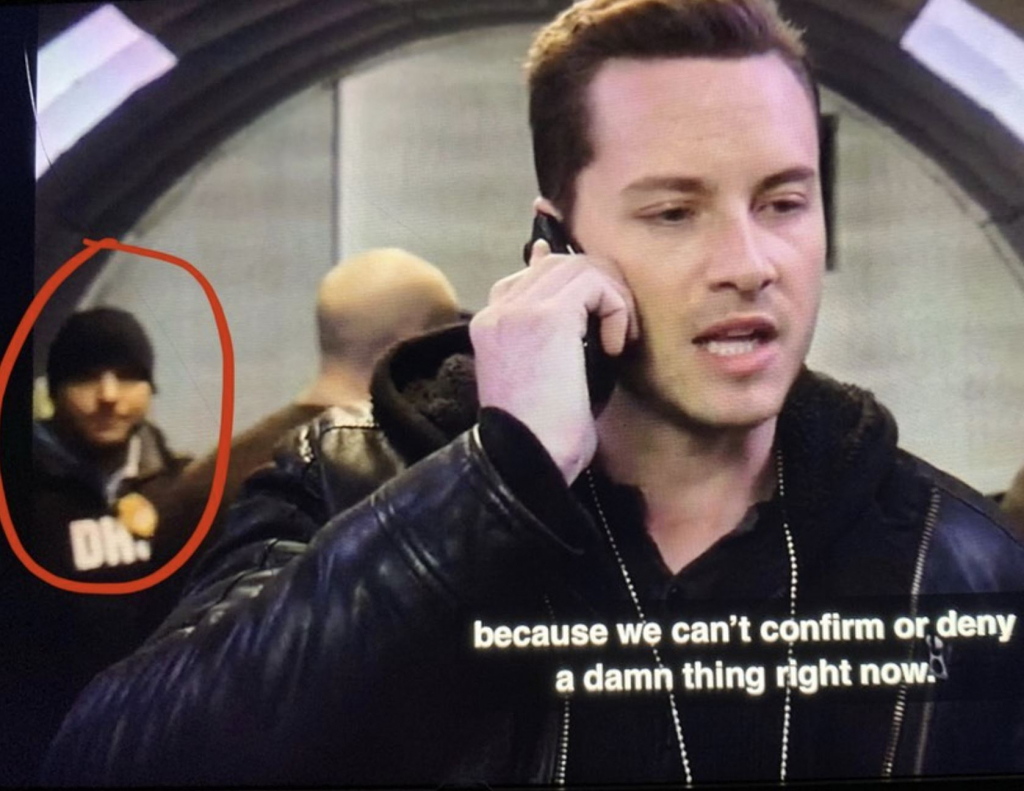 I've worked in radio for a long time but was always curious about the other side. Let me be more specific, because literally ANYTHING can be the opposite of the day in the life of a radio personality. We're talking TV. My friend sent me a link to a casting Facebook group looking for extras for a big Chicago Fire meets Chicago PD and introducing Chicago Med episode.
They were looking for bald white guys my size. I was in. As soon as I got there, they gave me a cap. I felt bamboozled. But 4 out of focus scenes later and I was on TV and made my family find just the extra fram to snap pics of for social media. When I got there, I befriended what I call a "professional extra" who told me I have to have a move of some sort. Like a thing to do when the camera is rolling. Nevermind we are actually in the background, he got me thinking I need something. He showed me his move – touch the earpiece and pretend to talk back. That was good and he instructed me not to steal it. So I created this move when I walked up to a cop or FBI agent, I bit my lower lip and shook my head like "yeah man, we gotta catch this guy."
The whole experience was 3 days and weirdness, but I got three meals a day and $100 a day – plus a smile from the cute blonde on the show. So wins all around for Homeland Security Agent #3
Enjoy this episode talking about it more!
<iframe src="https://omny.fm/shows/95-kggo/whats-it-like-to-be-an-extra-on-tv-show" width="100%" height="180" frameborder="0" title="Batman 89 Comic Book Review"></iframe>